Ovarian Cysts And Pregnancy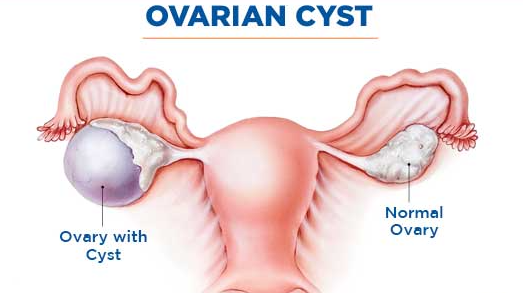 Ovarian cysts are liquid filled sacs that structure on the ovaries. Simple ovarian cysts generally are not cancerous. Most cysts are analyzed through ultrasound or other imaging tests, which will likewise allow your doctor to see the size of the cysts. While most cysts don't cause side effects, on the off chance that a cysts bursts you might feel unexpected pain and inconvenience.
Assuming you have been determined to have ovarian cysts and are trying to get pregnant, it's essential to realize that ovarian cysts don't normally create issues with fertility. however, there are generally special cases for the standard.
Ovarian Cysts and Pregnancy
Ovarian Cysts are normal during early pregnancy, despite the fact that you're done discharging. Normally, these Cysts are harmless just like most other ovarian cysts.
However, there are a couple of potential issues in the event that the blisters keep on developing all through your pregnancy. They could burst, wind, or even reason issues during childbirth. This is one of the many reasons it's essential to remain under the consideration of an obstetrician/gynecologist during your pregnancy, and all through your life.
If you have polycystic ovary disorder, you could have an expanded gamble of gestational diabetes, pregnancy-prompted hypertension, miscarriage, or unexpected labor.