OBESITY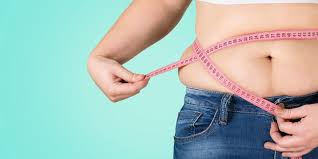 I'm astonished at the pace our younger generation is changing its physical form that I wonder whether it is really related to the genetic makeup or environmental impact. Simplifying it, a lot is they which is not in our hands, So just we will try to focus on the things which we can modify. I see a lot of my patients who are in teens and are sedentary and are exponentially increasing their weight. I only tell them to keep a check on three important things
1)
Weight gain every month
Your genetic makeup like how your parents and grandparents look like which you are likely to look alike.
Depending on these things you have to modify your life style. If there is rapid weight gain, then contact your physician. If your diet has lot of fats, sugars and junk, change your diet.
If your genetic makeup is on obese side then you have to do more physical exercise to be fit.
BE AWARE….. Obesity is related to blood sugars, blood pressure and heart attacks.
Dr. Rekha sagar